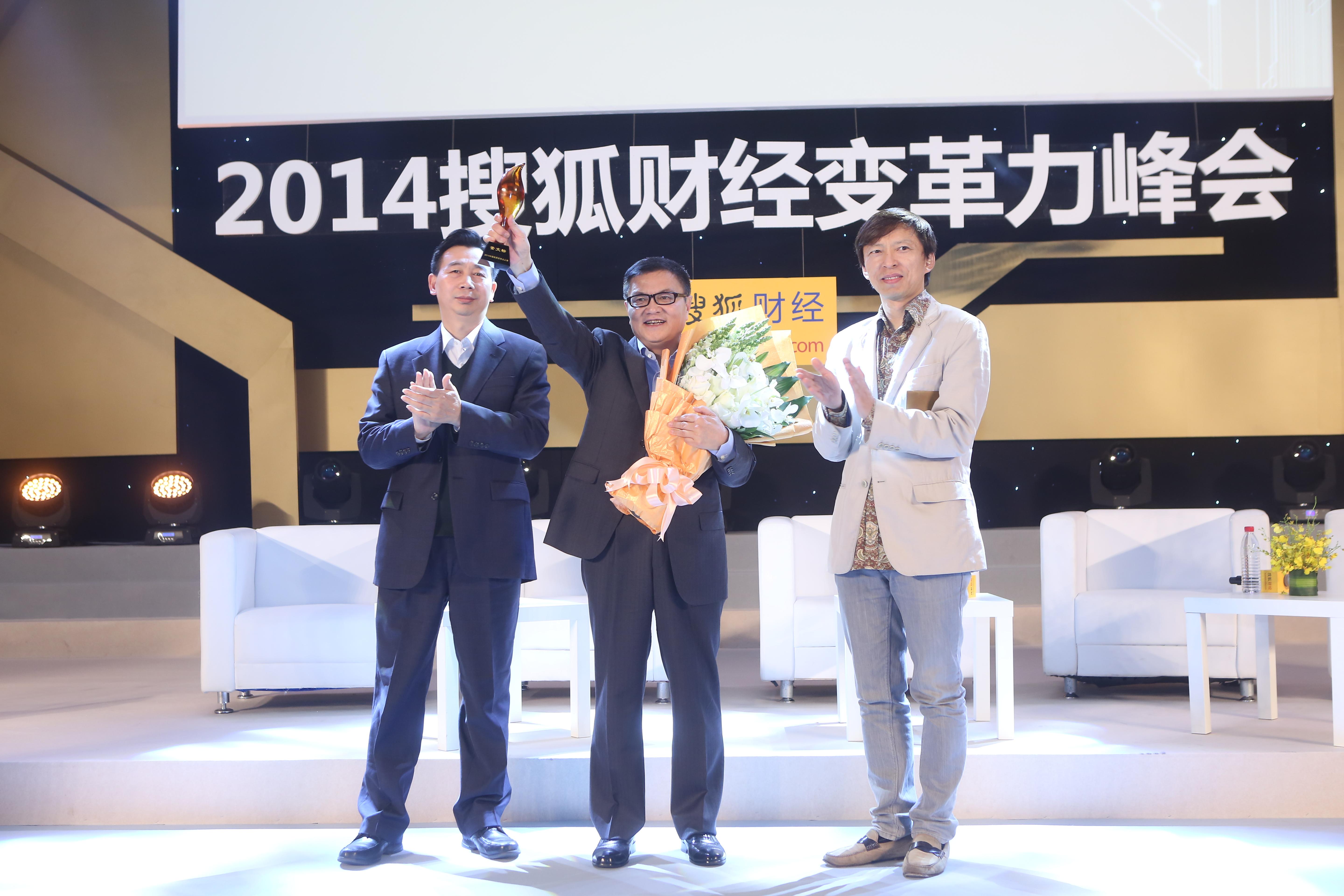 On 29 November 2014, the 2014 Sohu Finance Summit was held in Beijing with an award ceremony for the second commendation of the "China's Most Transformative People" serving as the spotlight for the event. . Dong Wenbiao, Chairman of the Board of China Minsheng Investment Corp., and renowned economist, Wu Jinglian, were elected as the China Most Transformative People of 2014.
The selection and election of China's Most Transformative People were initiated by Sohu Finance. Sixteen people were nominated from 50 candidates by a panel of 40 experts evaluating from 22 different categories. The nominated scholars were Chen Zhiwu, Justin Yifu Lin, Wu Jinglian, Zhang Weiying, Zhou Qiren and Zhou Xiaochuan. The nominated entrepreneurs were Cheng Wei, Dong Mingzhu, Dong Wenbiao, Guo Guangchang, Lei Jun, Liu Qiangdong, Wang Jianlin, Zhang Ruimin, Zhang Xiaolong and Jack Ma.
The annual award of China Most Transformative People was appraised and elected by experts and netizens over a 90-day online period and 4.8 million votes were received.
According to Sohu Finance, "Dong Wenbiao is an icon in China's market-based reform of the banking industry." He is a legendary banker hailed as the "godfather of private finance". In 2014, he completed an unprecedented transformation to bring together industry and finance. China Minsheng Investment Corp., steered by Dong, will take up the responsibility of industry integration and upgrading and strive to achieve the Chinese non-governmental economic dream. Dong won recognition of most members of the panel and 640,000 online votes to top the list of candidates for one of China's Most Transformative People of 2014.