On September 25, President of China Minsheng Investment Group ("CMIG") Li Huaizhen met with a delegation from Everbright Securities Co., Ltd. ("Everbright Securities") led by its Chairman of Board of Directors & President Xue Feng, when both sides held a ceremony for cooperative agreement signing. Lyu Benxian, Vice President of CMIG and Liu Jiping, Chairman of Supervisory Board of Everbright Securities signed the agreement respectively on behalf of the two enterprises. Wang Jianping, Vice President of CMIG, and Zhuang Nuo, Senior Assistant to the President, witnessed the significant signing ceremony.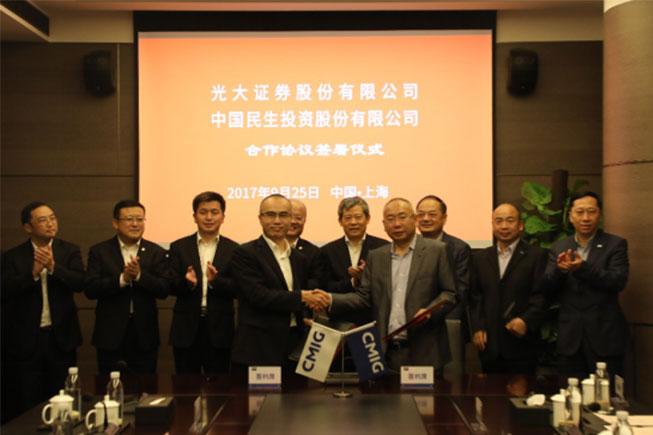 At the meeting, President Li introduced the development progress of CMIG over the past three years since establishment. As he noted, CMIG will remain committed to the important mission of "synergizing the capital, improving the economic vitality and following the national strategy", and by virtue of its constant exploration and innovation, CMIG has progressively marched into the four industrial areas, namely new energy, home-based aged care, prefabricated construction, and general aviation tourism.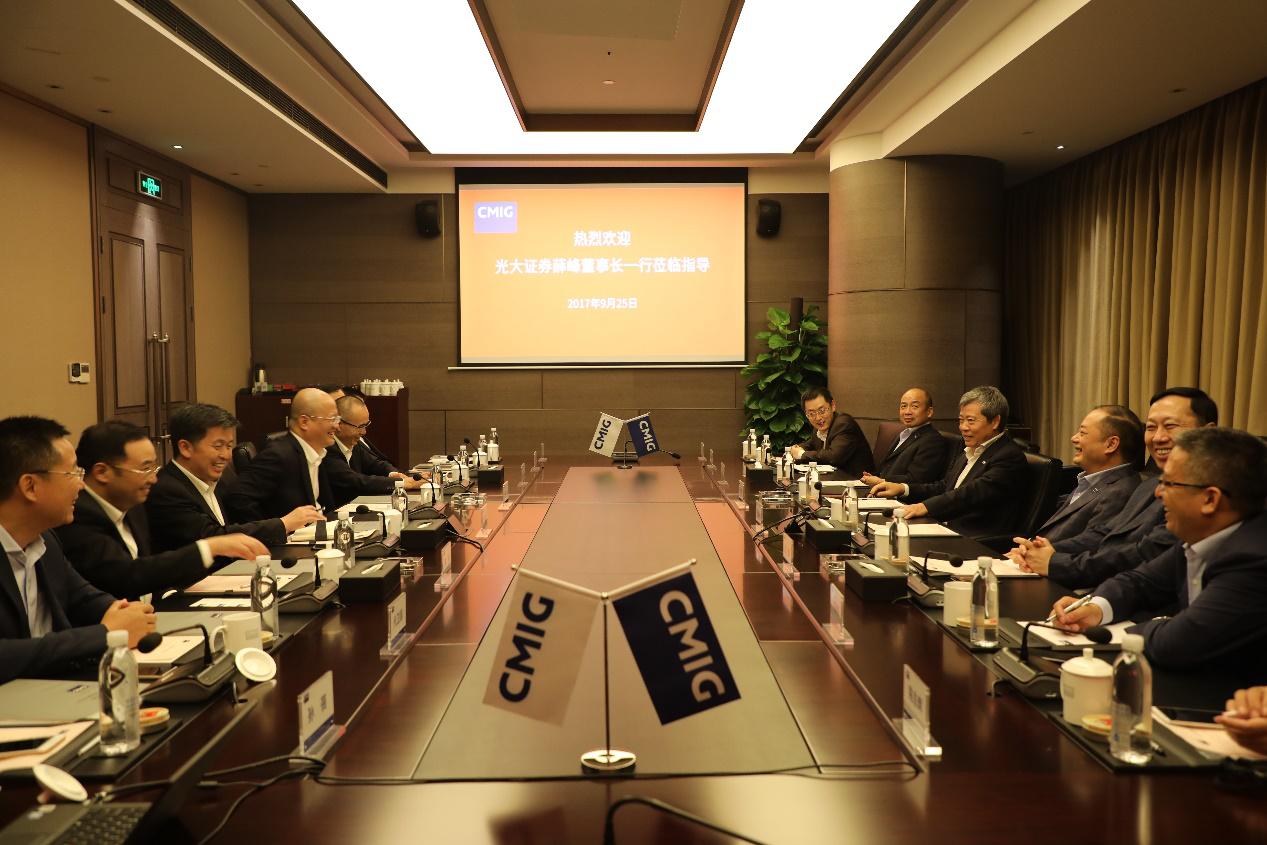 Chairman Xue spoke highly of the achievements that CMIG has scored in the past three years, and applauded that CMIG is a company that practically "stimulating vitality of private businesses". Everbright Securities, which is supported by strong industrial research and financial instruments, and CMIG are believed to share broad prospects for cooperation in such fields as new energy, home-based aged care and healthcare.
  Under the agreement, the two sides will carry out in-depth cooperation in the investment and financing business, market value management business, fund business, asset securitization, channel cooperation and mixed ownership reform of state-owned enterprises, among others. With signing of the agreement, CMIG and Everbright Securities will embark on a path of learning from each other and sharing resources, to achieve win-win development.
  The meeting was also attended by principals of Everbright Securities, Everbright Assets Management and Everbright Capital Investment, as well as those of CMIG's investment management office, business plan department, audit department and CMIG Jiaye.
  Before the meeting, Chairman Xue led the delegation visited the sand table of the Dong Financial City invested by CMIG, and learnt details about the planning, design and construction of the project.