In recent years, governments at all levels pay high level of attention to building industrialization, in particular a series of policy documents for promoting the development of residential industrialization have been introduced in succession, including the "Guidance", "Detailed Rules for Implementation" and "Administrative Regulations on Residential Industrialization Base", "Stationing Planning of Residential Industrialization Base" etc., aiming at supporting and leading healthy development of residential industrialization. "Opinions of the People's Government of Changsha Municipality on Accelerating the industrialization of Two Types of Residence" specifically points out that by the end of 2016, the new construction area for the industrialization of two types of residence will exceed 10 million square meters, so as to create industrial cluster for two types of residence worth hundreds of billions of RMB.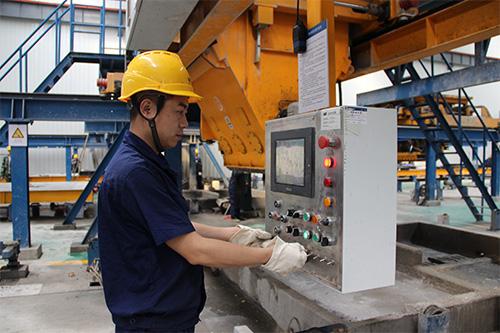 CM Drawin actively responds to the call of government, and constantly strives to lead the supply front reform of housing industry. Actually, building industrialization mainly indicates the housing industrialization, the industrialization degree for the areas of high-speed rail or road and bridge is high in China, however when building house less industrialized technology has been used. By mean of "industrial" method, the quality of housing can be improved, and ensure that all related quality issues get solved, such as cracking, bulge, seepage etc. In addition to this, after housing delivery, it is possible to trace the origin of building design and production. By mean of "industrial" method, the speed of construction increases, thus shortening construction period, and waste materials on the site can be reduced by more than 95%. Furthermore, noise and sewage pollution could be eliminated, thus greatly improving the environment. There is no need for large amount of labor employment, and the efficiency of construction can be improved considerably.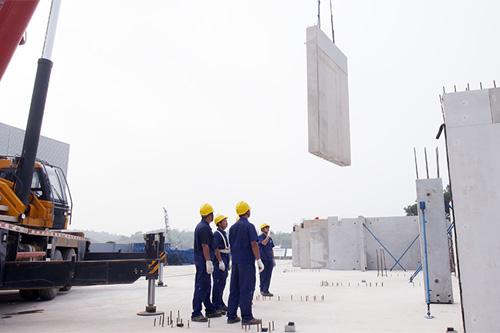 In the context of shortage of rural migrant workers, the best strategy is to make better products with fewer people. Rural migrant workers transform into industrial workers, like administrative staff, they are provided with five social insurances and one housing fund. By virtue of strengthening building industrialization, revolutionizing production modes and management styles, change traditional building industry still in the stage of handicraft, change a population group involving about 200 million people, and make contributions to the supply front reform of building industry in China.