CMIG Asset
Building a Leading Asset Management Group
Managing Global Assets, Meeting Customer Demands China Minsheng Investment Group Asset Management Corporation (Beijing) (CMIG Asset), one of the three core strategies of CMIG, is an important platform in the asset management group with a registered capital of RMB 10 billion. CMIG Asset will strive to build a world's leading asset management group, serve customers wholeheartedly, and offer professional, efficient, flexible and secure asset management services. Driven by innovative financial investment patterns and supported by scientific and complete risk control capabilities, CMIG Asset has established diversified asset management business teams; developed the non-performing assets business, non-standard debt business, fund management business and capital market service business, with various investment and financing methods as the means, including asset management, trusteeship, recombination, as well as merger and acquisition; fully integrated financial and industrial resources; comprehensively enhanced asset and capital value; managed global high-quality assets. CMIG Asset has established scientific, efficient and professional investment decision-making mechanism and risk control mechanism. Adhering to the combination between industry and finance, as well as the asset management concept of sharing results with clients, CMIG is committed to serving clients with strong shareholder background, excellent financial talent team, strong financial strength, excellent global resources, flexible mechanism, and rich asset management experience.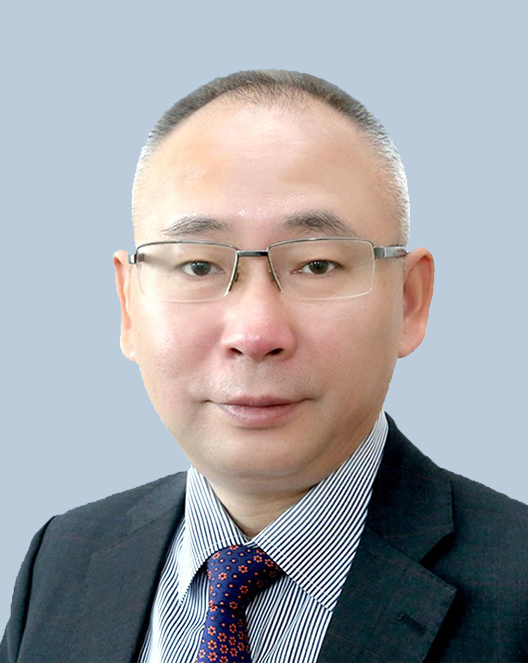 Mr. Lyu Benxian
Director of CMIG Executive Committee
Chairman of CMIG Asset
Graduated from Dongbei University of Finance and Economics with the master's degree of EMBA (Executive Master of Business Administration), and Xiamen University with the master's degree of Money and Banking, Mr. Lv once served as the presidents of the Bank of Communications Luoyang, Heilongjiang, Hubei, Shenzhen and Shanghai branches, Corporate Business Director and Corporate Department Supervisor, Corporate Business Supervisor and President of the Beijing Management Department of the Bank of Communications.