CMIG New Energy
Striving to Become a World-class New Energy Group
As a professional investment platform of CMIG in the field of new energy, CMIG New Energy. was established in Beijing with the registered capital of 8 billion yuan on October 29, 2014. It has vigorously expanded market, established new business models, and promoted the development of new energy, new format and new finance during the past two years and more, obtaining a solid position in market. By the end of 2016, the registered capital has reached 9.5 billion yuan, forming a group structure dominated by new energy and complemented by production and finance.
CMIG New Energy has combined independent development with investment and acquisition, and promoted the simultaneous development of large-scale ground power plants and distributed power plants, to further develop the geothermal energy, wind energy, biomass energy, energy storage, energy Internet, agriculture and animal husbandry as well as tourism industries.
Committed to "offering clean energy and serving national strategy," CMIC New Energy devotes itself to "bringing clean energy into millions of households" and strives to become a "global outstanding new energy power operator, model of the innovation and integration of energy finance, and representative of advanced technology, advanced business model and advanced poverty alleviation."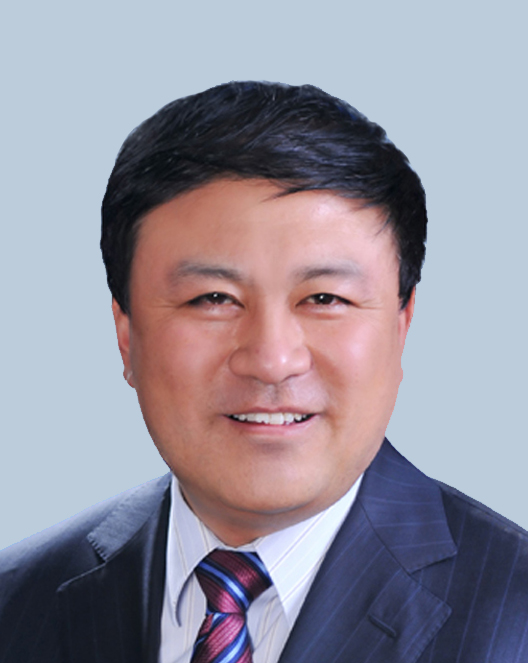 Bai Ruiping

Chairman & President
Bai graduated from the Graduate School, Chinese Academy of Social Sciences. He served as governors of branches or presidents of business units at state-owned and joint stock banks in multiple provinces. He has thirty years of experience in banking operation and management and two years of experience in working at local governments.