On October 27, Sirius International Insurance Group, Ltd. ("Sirius Group"), a global insurance and reinsurance platform announced the successful issuance of USD400 million unsecured ten-year senior public bonds featuring a coupon rate as 4.6% based on 144A/S regulation. Herein, AMTD served as the general global coordinator, major underwriter and leading manager. After this deal, Sirius became the first subsidiary of China Minsheng Investment Group (CMIG) successfully landing in international bond market after CMIG's issuance of dollar bonds.
The strong shareholders and sound credit basis of Sirius bring oversubscription for its dollar bonds.
In April 2016, China Minsheng Investment Group (CMIG) International Pte. Ltd. (CMIG International) announced the settlement for the acquisition of Sirius's full stakes. Recognized by international investors due to its strong shareholders like CMIG and excellent resource integration capacity, Sirius won wide favors from the whole capital market during this issuance. In particular, Asian investors played an active role in subscribing, whose orders totaled over USD1 billion, far more than the total amount of this issuance with the 2.5-fold oversubscription. Thereupon, the planned scale as USD300 million was increased to USD400 million, pushing this issuance into public concerns out of the 11 Asian dollar-bond deals at the same period.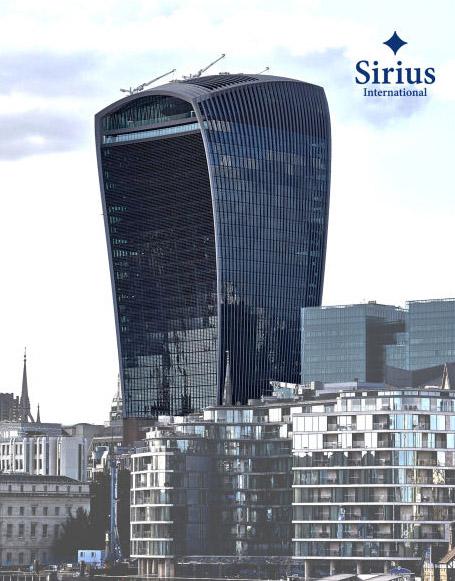 Furthermore, this issuance was also favored by many famous international financial institutions and top fund companies, with investors of coming from both Asia and European and American area. Herein, Asian investors accounted for as much as 66%, with those from the US as 28% and those from Europe as around 6%. Institutions investing in these bonds include financial institutions, asset management companies, insurance institutions, hedge funds, as well as sovereign wealth funds, indicating the significant international effectiveness and reputation of both CMIG and Sirius, as well as the great execution capacity of AMTD in global investment banks as an investee.
CMIG International steps into the international capital market and strives to turn itself into a major international insurance investment group.
Early before this issuance by Sirius, in July this year CMIG has announced its plan of USD1-billion middle-term bills in international capital market, which afterwards successfully issued USD500-million three-year public bonds of S Regulation with the coupon rate as 3.8% for the first time. This success marks CMIG's first middle-term bill plan in overseas market, as well as its first drawing and issuance of public dollar bonds. Thanks to its sound credit and powerful brand image, CMIG and its corporate value were highly recognized by the market, and this deal also created a new record for Chinese enterprises' bond issuance gaining a profit margin equal to investments with the shortest operation period without any overseas rating, any credit addition by banks, and any guarantees for the subject of overseas issuance, offering a classic instance for Chinese enterprises' overseas bond issuance in the future.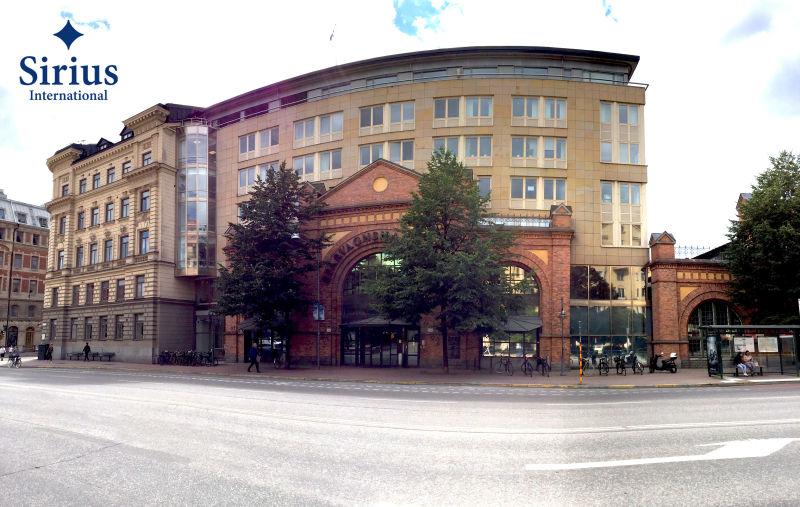 Meantime, this success of Sirius not only represents the recognition for this insurance company by the capital market, but also a critical step for Sirius's business expansion in Asia especially China, which confirms CMIG International's confidence to turn itself into a major international insurance investment group via Sirius. In virtue of Sirius's professional team and profound background of insurance and investment, CMIG International will build up its globalized insurance service networks via approaches like M & A and cooperation to make ground for its transformation into a major international insurance investment group within three to five years. This target group will features major business of reinsurance, special insurance and property insurance in Europe and America, as well as core business of reinsurance, life insurance, property insurance and internet insurance in Asia. In the future, Sirius will serve as a guide and communication bridge for CMIG International's development in Asian or even global insurance industry. Such a combination of strength with the market's recognition for their comprehensive competence will drive up the development of global insurance industry.
AMTD contributes to Sirius's successful issuance, indicating the significant synergy of this financial service platform.
During this deal, AMTD served as the leading global coordinator, major underwriter and leading manager for the issuance, and other underwriters include many famous international investment banks like J.P. Morgan, HSBC, Wells Fargo & Co, and Citigroup.
AMTD is one of the several securities companies in Hong Kong with global-function securities and investment banking services, comparable with major international investment banks worldwide. Besides, this company is also the largest independent insurance broker as well as a leading asset management company in Hong Kong, which owns all the necessary non-banking financial licenses as well as qualifications granted by industrial associations, making grounds for its comprehensive financial services as its diversified business pattern. Founded in 2003, AMTD was jointly established by Mr. Li Ka-shing the richest Chinese and Commonwealth Bank of Australia, and Morgan Stanley, the world's top investment bank later took up the position of the strategic shareholder thereof. In 2015, AMTD was bought into by CMIG International as the strategic investor, thereby which is gradually developing into a cross-border platform and house bank focusing on investment banking services both at home and abroad. In this way, AMTD won the honorary title as the "significant new blood for the Asian investment banking market" by IFR Asia and FinanceAisa, authoritative journals in the international capital market.
Before then, AMTD has already served as the leading coordinator and major underwriter for CMIG's issuance of USD300 million and USD500 million public bonds in 2015 and 2016 respectively, indicating its great execution capacity as well as the forceful marketing networks. During this deal of CMIG's investee Sirius, AMTD served as an assistant again for its bond issuance in the international market, which even brought more quality anchored orders. Such success is an indicator for CMIG's achievements during the construction of a financial service platform, where we have gained major superiorities in interconnection and coordination capacity, and most importantly, the powerful cohesion and centripetal force in the whole company.