Identifying global investment opportunities while rooted in Singapore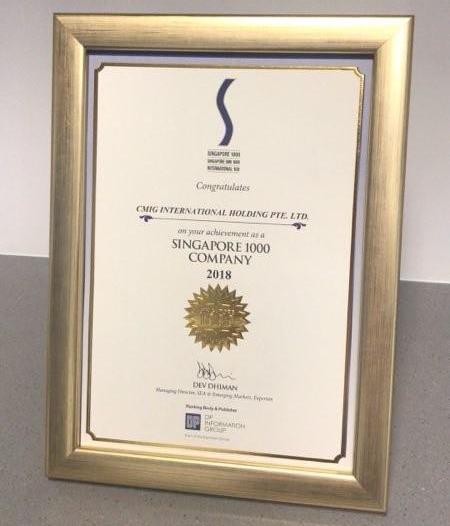 CMIG International is an investment company based in Singapore since 2014. With its strong resource integrating capacity, forward-looking industrial innovation and professional management competency, CMIG International is evolving into an international financial and insurance investment group. It has registered capital in excess of US$2.2 billion and now has total assets of US$9 billion after operating for three years.
CMIG International has four shareholders. Our major investor CMIG, is one of China's leading private investment companies. It is registered in Shanghai with subsidiaries across many different sectors including new energies, healthcare, real estate, aviation, technology, finance and leasing. The other three shareholders are Hana Financial Group Inc., Sun Hung Kai & Co Limited and TBEA Co. Ltd. who are listed companies in Korea, Hong Kong and China respectively.
In 2016, CMIG International successfully acquired Sirius International Insurance Group within eight months, navigating multiple countries and jurisdictions, including the US, UK, Sweden, Singapore, Bermuda, Australia and Hong Kong. That demonstrated the respect overseas regulatory bodies had for CMIG's investment philosophy and solid corporate foundation.
CMIG International also recently signed a deal (subject to regulatory approval) to wholly acquire Old Mutual PLC's Latin American businesses. They include Old Mutual Colombia, a pension, life insurance, mutual fund, and stock brokerage company; Old Mutual Mexico, which deals in life insurance and mutual funds; and Aiva, an investment advisor and a distribution platform for independent financial advisers in Latin America.
CMIG International has successfully invested in many quality projects in the US, Europe, Singapore, South Korea and Hong Kong. We continue to build our presence in this market by expanding our international networks and solidifying our global investment capabilities.
Being rooted in Singapore allows CMIG International to take advantage of this geographic location by pursuing investments in Singapore companies that have developed opportunities across Southeast Asia countries.
Another Competitive advantage of CMIG International is having the support of Global Advisory Council (GAC). It was set up by our major shareholders (CMIG). The council is an advisory body comprised of about 20 members who are all renowned experts in their fields with excellent reputations around the world. All the members offer suggestions concerning international macro landscape, overall development strategy, overseas development strategy and policy and corporate governance to CMIG and its affiliated companies. Mr. Goh Chok Tong, the former prime minister of Singapore and now an emeritus senior minister, is a sitting member of the GAC.
The Singapore 1000 award is an important form of recognition for us because it validates the recognition we have received for our efforts over the past three years from so many government agencies and other outside organisations. CMIG International is not publicly listed at present, but we still insist on financial transparency based on the highest standards and on aligning our corporate governance practices with those found in international capital markets. This award gives us confidence in continuing in this direction.
- Dr. Kevin E. Lee
Executive Chairman, CMIG International