On April 26, Ms. Wang Rong, the Board Chairman and President of CMIG Leasing met with Mr. Fabrice Bregier, the CEO of Airbus in Shanghai. They had an in-depth discussion about the cooperation in general aviation and commercial aircraft sectors. Gao Sixiang, the President of CMIG Aviation Leasing was in the company.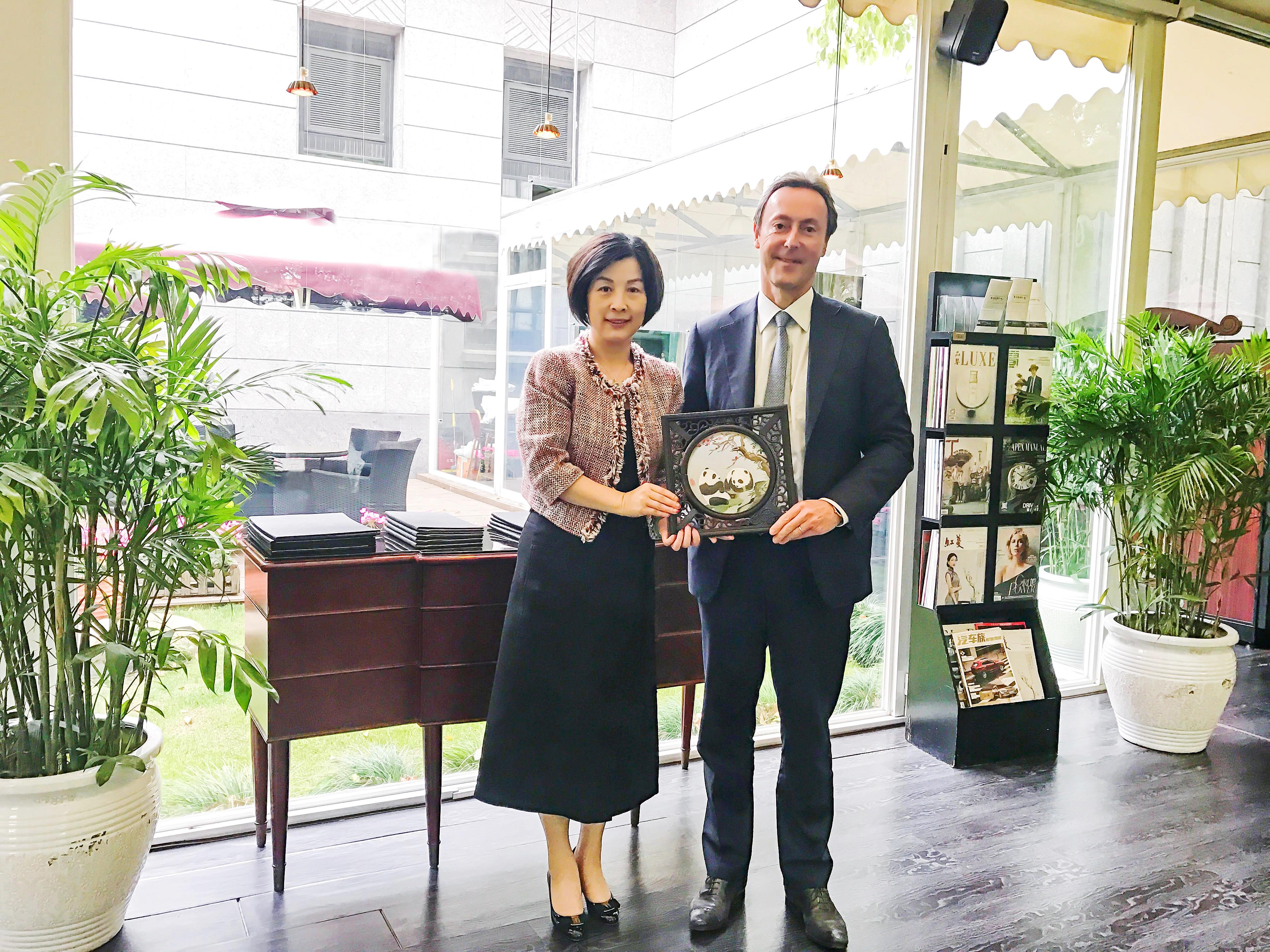 Board Chairman and President Wang Rong of CMIG Leasing meets with Airbus CEO Fabrice Bregier
Chairman Wang expressed her welcome to Bregier firstly, and then illustrated CMIG's development, as well as CMIG Leasing's business in helicopter leasing field. Chairman Wang said that, CMIG Leasing has established a specific aviation leasing company so far and taken its steps in commercial aircraft leasing. Besides, the company has built an internationalized professional team. Through the concurrent business arrangement in places like Shanghai, Hong Kong and Ireland, it is expanding its aircraft leasing market comprehensively. More importantly, CMIG Leasing also hopes to further its cooperation with Airbus.
General aviation industry acts as a focus of CMIG Leasing's strategies as well as its core business. CM International Financial Leasing Co., Ltd. subordinate to CMIG Leasing is one of the largest global clients of Airbus Helicopters, and has been having a sound cooperative tie with Airbus over the last two years.
Mr. Bregier expressed his admiration for CMIG's rapid development in roughly three years, and thought highly of CMIG Leasing's achievements in helicopters. He said that, there is a bright future for general aviation and commercial aircraft markets in China. As CMIG Leasing owns an elite professional team, Airbus is willing to spare no efforts to support CMIG Leasing's development in general aviation and aircraft leasing, so as to achieve a long-term win-win cooperative relationship.
Mr. Bregier also invited Chairman Wang to the Paris Air Show to be held in June in France.