The Fourth China Tianjin Helicopter Exposition, themed by "Innovative Integration and Coordinated Development", was kicked off in Binhai New Area, Tianjin on September 14. Featured by specialization and internationalization, the Exposition attracted the participation of 403 enterprises from 22 countries and territories. As the only leasing company, CMIG Leasing made a stage pose at the Exposition with a strong lineup, and deepened cooperation with some leading companies in the international general aviation field at the Exposition.
  Wang Dongfeng, Mayor of Tianjin Municipality, and His Party Arrived at the Exhibition Stand of CMIG Leasing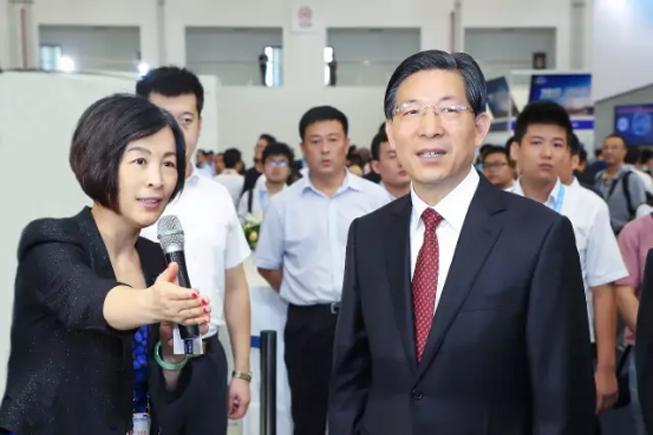 (CMIG Leasing Chairman & President Wang Rong Made an Introduction to Mayor Wang and His Party)
  On the opening day, Wang Dongfeng, Deputy Secretary of Municipal Party Committee and Mayor of Tianjin, and Peng Bo, Deputy Ground Force Commander of the Chinese People's Liberation Army, visited and gave guidance at the booth of CMIG Leasing, and listened to the detailed introduction made by Wang Rong, Chairman & President of CMIG Leasing. Chairman Wang Rong introduced to Mayor Wang Dongfeng that "as the largest helicopter leasing company in China, CMIG Leasing regards the general aviation industry as the core business developed constantly. We always keep in mind the mission of facilitating the development of China's general aviation industry via industry-finance integration and we will fulfill our corporate social responsibility with practical actions. Airbus H125 helicopter demonstrated this time is the first hero helicopter rushing to the earthquake region for disaster relief in the aftermath of the earthquake hit Jiuzhaigou, Sichuan Province on August 8 this year."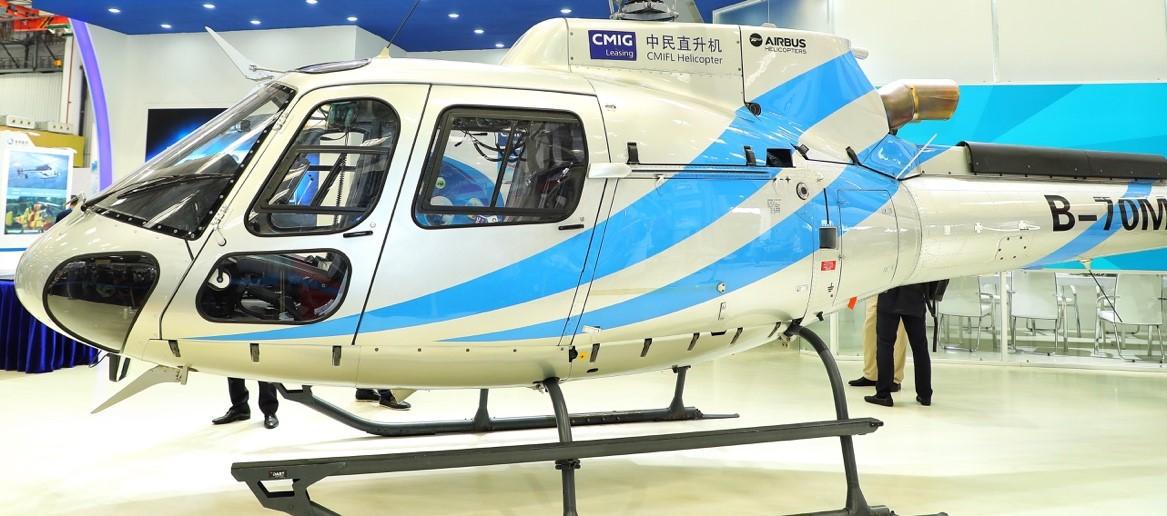 Chairman Wang Rong also indicated that thanks to the shareholder advantage and specialized development strength provided by CMIG, CMIG Leasing has engaged in close cooperation with Airbus and other world-leading helicopter manufacturers, and is actively connecting industrial resources based on its financial advantages. While making all-out efforts to expand aircraft leasing, operation and management, aviation materials guarantee, construction of general aviation airport and other fields, CMIG Leasing is rapidly making arrangements in emergency medical rescue, low altitude tourism, general aviation operation, and other fields as it is committed to delivering comprehensive financial solutions to the full industrial chain of general aviation.
  Build new-type partnership with Airbus, Bell and Safran
  China Minsheng International Financial Leasing Co., Ltd. (CMIG International Leasing), a subsidiary of CMIG Leasing, has signed separate procurement agreements with world-leading helicopter manufacturers, such as Airbus Helicopters and Bell Helicopter. In so doing, it will build new-type partnerships and further entrench its leading position in China's generation aviation industry in the ever-changing market environment by employing diversified product mix and service strategy.
  CMIG International Leasing has also signed the "Support-By-Hour Contract" with Safran Helicopter Engines, so as to ensure the helicopter engines belonging to CMIG Leasing are in the best running status at all times and can provide clients with clear and forecasted maintenance cost and expense budget.
  Win the Honor of "Best Exhibition Award"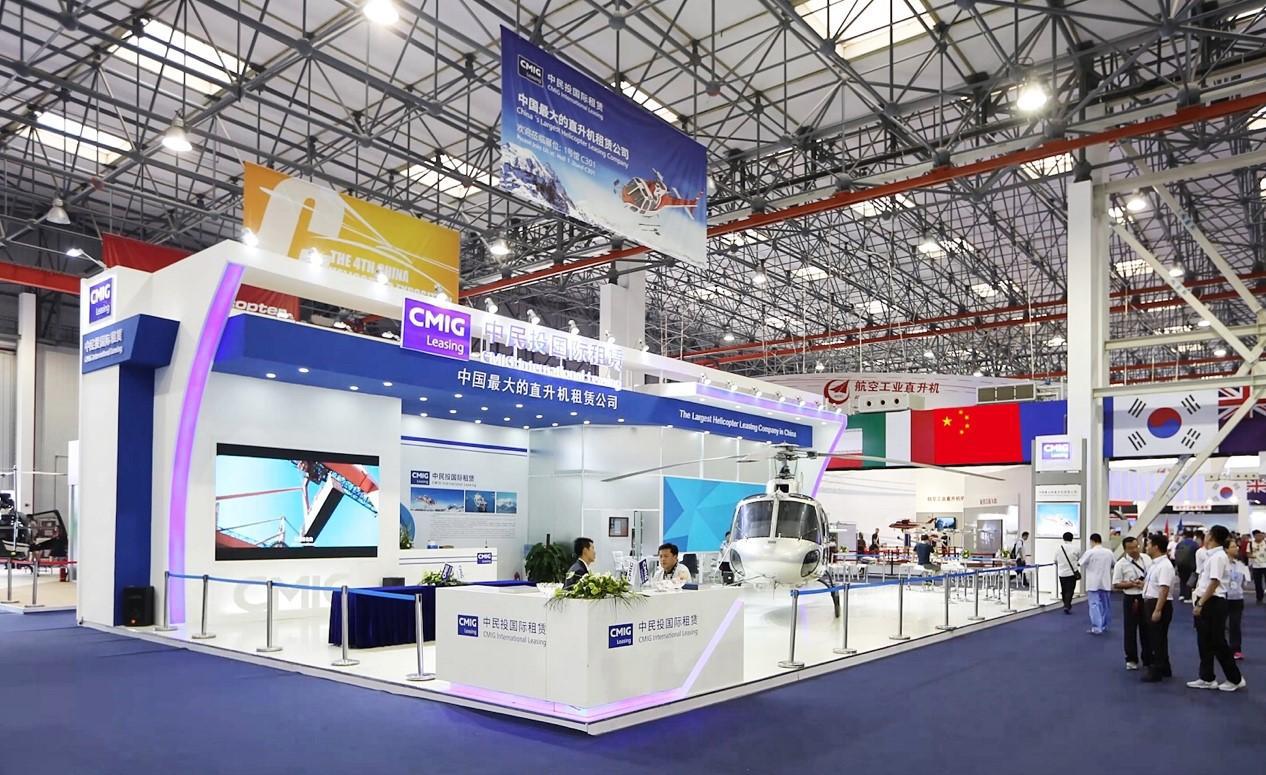 Thanks to its simple and concise booth design with distinctive internationalization and specialization features, CMIG Leasing won the honor of "Best Exhibition Award" presented by the Organizing Committee of the Exposition. During the proceedings of the Exposition, CMIG Leasing's booth attracted a total of nearly 1,000 professional and social viewers to stop for visit and negotiation.