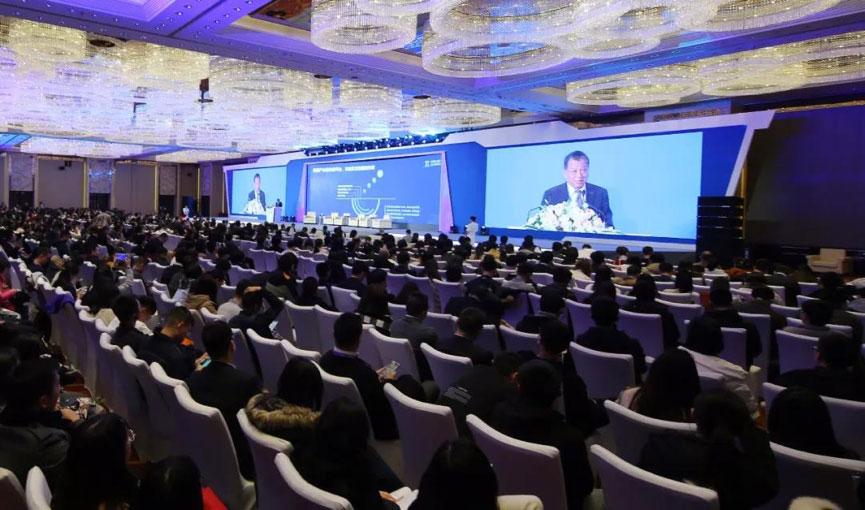 On December 12th, 2017, CMIG Asia Asset Management Co., Ltd. ('CMIG Asia') was unveiled as a strategic partner at the Asia-Pacific Asset Management Summit in Hangzhou.
Focusing on cross-border asset management and financial technology, this summit explores the opportunities, challenges, and prospect of these areas, and works hard to promote communication and exchange on asset management in the region. In this way, improvements have been seen in the anti-risk capacity, global competence and influence of China's asset management companies. CMIG Vice-President and CMIG Asia President Chen Guogang delivered a keynote speech on implementing the 'Belt and Road' initiative in which he emphasized, "The initiative fully reflects the commitment of a great and confident power to seek common development and share benefits with all countries. Over the past years, the initiative has witnessed the active role of the private sector in the development of countries along the route, and also bolstered more demand for diverse, innovative cross-border financial services." Based on its research and practices, CMIG has identified three important prerequisites for cross-border asset management: cultural and people-to-people exchange, industry selection and capital platform. For cultural and people-to-people exchange, CMIG should first understand the local cultural and religious environment, and select suitable partners. 'Industry selection' means carefully analyzing local industry demand and investing capital into 'popular' livelihood industries. The capital platform serves as a bridge between the first two prerequisites. CMIG must leverage these three prerequisites before it can realize cross-border asset management.
To integrate its resources in different markets and promote the healthy development of private capital, CMIG Asia will gain a strong foothold in the Chinese market and expand its business into Hong Kong and across Asia. The integration of resources will allow it to underpin the 'Belt and Road', promote industrial upgrading and serve the real economy. With its Hong Kong listed company 'China Minsheng Financial Holding Corporation Limited (0245.HK)' as the core, CMIG Asia will improve its overall capacity to deliver financial services that meet the demands of customers throughout their development cycles. At the same time, the company will make full use of its resources and seize amazing development opportunities in domestic and overseas markets, thereby promoting the connectivity between resources, funds and projects. This is how CMIG Asia will support the country's 'bringing in' and 'going out' strategies.
As President Chen Guogang pointed out, "CMIG will work together with all parties concerned to develop the summit into the most influential, high-level mechanism for regular exchange in the region, and promote the global clout of Chinese asset management companies. As a responsible institutional investor, we will contribute to the healthy development of asset management in the region, and support the economic growth of countries along the 'Belt and Road'."