On Dec. 22, the Golden Dragon Award of Chinese Financial Institution Gold Medal, jointly issued by the "Financial Times" Agency of the People's Bank of China and the Institute of Finance and Banking of Chinese Academy of Social Sciences, was unveiled in Beijing, where CMIG Leasing won the award of "2017 Best Financial Leasing Companies" .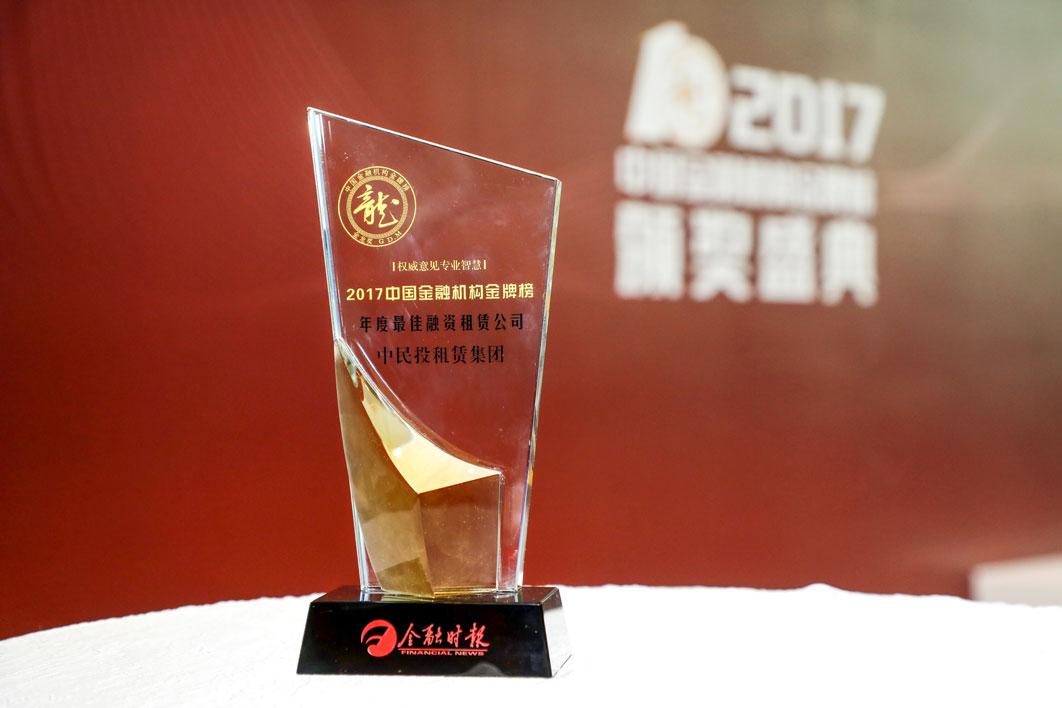 The award given to CMIG Leasing is an embodiment of recognition of industry for its innovation-driven development strategy, business model, corporate governance and industry influence.
Pioneering the development mode of "group management and specialized operation" in the leasing industry, CMIG Leasing has been committed to becoming the most distinctive and profitable rental group in China. With a focus on aviation, logistics, health industry and clean energy, it boasts four specialized subsidiaries, namely CMIG International Leasing, CMIG Healthcare Leasing, CMIG Aviation Capital, and CMIG Logistics Leasing.
Presently, CMIG International Leasing has evolved into China's largest helicopter leasing company and leading leasing provider of photovoltaic equipment; CMIG Aviation Capital, in less than one year since the establishment, has signed nearly 40 large commercial aircrafts, and given priority to its layout in countries along the "Belt and Road" initiative ; CMIG Healthcare Leasing has actively navigated the new blue sea of healthcare industry and steered the big data cause towards further development; and CMIG Logistics Leasing has integrated the market of logistics leasing, in a bid to rise as the most powerful comprehensive logistics service platform in China.
CMIG Leasing earned AAA Corporate Credit Rating from Shanghai Brilliance Credit Rating & Investors Service Co., Ltd, an authoritative credit rating agency in China, with a stable outlook in November, 2017, thus becoming the leasing company that obtains the AAA Corporate Credit Rating in the shortest time since its establishment in China.
This year marks the 30th anniversary of the founding of the "Financial Times" Agency. It is also the 10th anniversary of Golden Dragon Award of Chinese Financial Institution Gold Medal. Entitled "Embarking on a New Journey of Financial Reform and Development for a New Era", this session of annual meeting of "Financial Times" has invited the industry's authoritative experts and scholars to form a review committee, which presented the awards of "2017 Best Commercial Banks", "2017 Best Insurance Companies", "2017 Best Financial Leasing Companies" and "2017 Best Finance Companies" on the basis of fairness, objectivity, and open data.