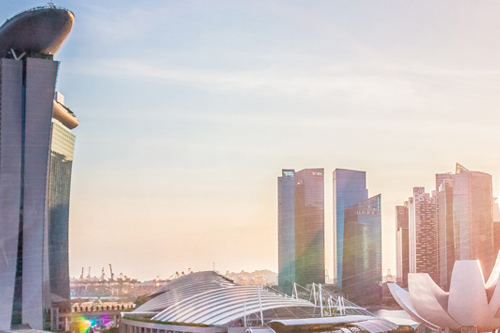 Since its establishment, CMIG has set the strategic vision of "taking full advantage of two kinds of resources and two markets within and outside China, supporting the strategy of "Go Out"". By far, CMIG has set up branches in Hong Kong and Singapore, in order to seek a global presence based on Asia. Meanwhile, CMIG has made investments in countries along the Belt and Road or its neighboring countries, trying to play its active role, gather capital power, and jointly build the Belt and Road.
CMIG led other dozens of Chinese leading private enterprises in competitive industries to jointly establish the CM Indonesia industrial park with an investment of RMB 5 billion, it is expect that the total amount of investment will exceed 10 billion US Dollar in short run. It is an important measure for CMIG to implement the Belt and Road Initiative.
CMIG closed its acquisition of Sirius International Insurance Group for approximately 2.5 billion US Dollar. This successful acquisition marks that the global layout of CMIG is tend to perfect after its projects in Southeast Asia and Europe being put into operation.
CMIG Property, a subsidiary of CMIG signed a strategic cooperation agreement with Blossom Engineering in Singapore, aiming at jointly establishing various industrial parks of economic and trade cooperation in Asia. It marks that, while introducing advanced management experience of international industrial parks, CMIG continues to deepen and implement the Belt and Road Initiative, and leads the private capital "Go Out".
Furthermore, on Jeju Island, CMIG led other dozens of Chinese outstanding private enterprises to sign strategic cooperation agreements with Hana Financial Group, the largest financial group in South Korea, designed to develop Asian markets hand in hand, provide financial impetus for private enterprises to jointly develop overseas markets, actively promote the implementation of the Belt and Road Initiative.
CMIG Capital, a subsidiary of CMIG, signed a strategic cooperation agreement with Savills in London, aiming at setting up a joint venture, also a fund management company, and carrying out extensive cooperation on investment and asset management business around the world. It marks that, CMIG's first fund investment platform has been set up, laying a solid foundation for the company to realize the further investment and development in Europe.
CMIG has a new energy comprehensive demonstration zone in Ning Xia(YanChi), with total investment amounting to RMB 15 billion, a photovoltaic power station with an installed capacity of 2GW (2000 MW) will be built, covering land area of about 60 thousand mu. It will be the largest stand-alone photovoltaic power station in the world.