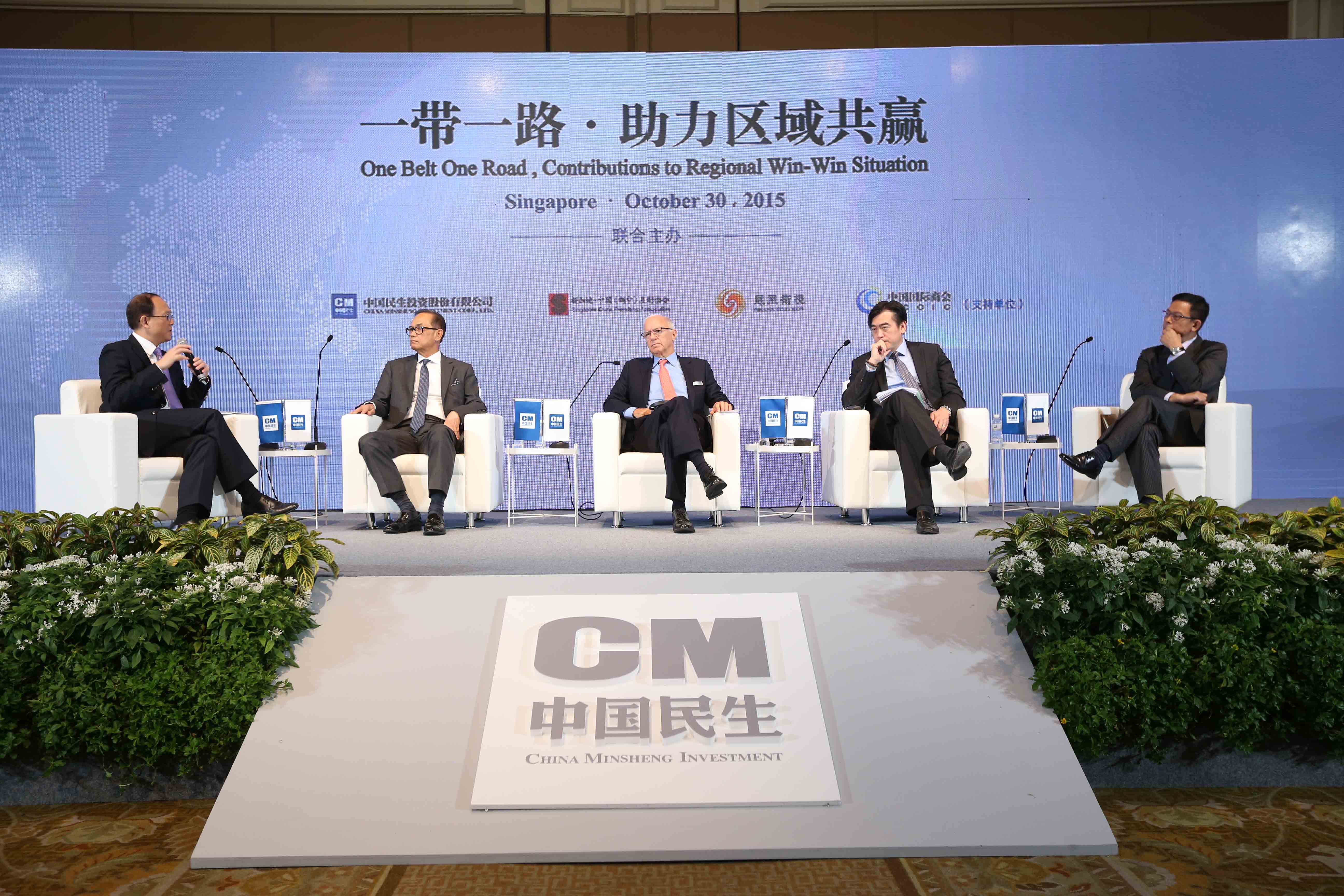 As a typical Chinese private enterprise, CMIG actively supports the Belt and Road Initiative and "Go Out" strategy, plays an important role by using financial intelligence and industrial strength, gathers capital power, builds global industrial platform, leads private enterprises to jointly develop overseas markets, and promotes industrial upgrading and economic transition.
On October 29, 2015, the second meeting of Global Expert Consultative Committee of CMIG was held in Singapore. During the two-day meeting, participants were involved in discussions on the topics of "the "Go Out" of Chinese enterprise", "trend and chance of overseas investment", and "how the Belt and Road Initiative assists the win-win development of regional economy".
Romano Prodi, former President of the European Commission and former Italian Prime Minister, considered that, CMIG could enter a new era by directly utilizing the powerful capital gathering from Chinese private enterprises, which is also responding fully to the Belt and Road Initiative advocated by the Chinese government.
Dominique de Villepin, former French Prime Minister, believed that, CMIG is taking a leadership role by making investment, encouraging more enterprises to engage in the Belt and Road Initiative, in order to raise the economy level and keep society stable for the countries along the Belt and Road. CMIG has strong ability in resources integration, has the power to let the most outstanding Chinese enterprises work together, and make them jointly play a role in major projects.
Stephen A. Orlins, chairman of the National Committee on US-China Relations, pointed out that, the Belt and Road Initiative and "Go Out" strategy in China would play a leading role in the effective communication and relationship building for China and other countries. Everyone involved in the "Go Out" program seems as a Chinese ambassador, since they represent the culture, history, tradition and value of China.
Roland Berger, founder of Roland Berger Strategy Consultants, pointed out that, China has become one of the most important leaders for global economy. No longer has factory of the world, China has possessed the more advanced technology now. The Belt and Road Initiative advocated by the Chinese government marks that, China's economy becomes more globalized, while private investment is an integral part of this.
Suryo Bambang Sulisto, former chairman of Kamar Dagang dan Industri (Kadin) said, the Belt and Road Initiative of China would bring huge investments and professional skills to ASEAN countries, it could meet the needs of ASEAN just in time, and help ASEAN become a new driver of world economic growth. China and Indonesia can have a lot of collaboration opportunities in the future. We are looking forward to cooperating more with CMIG on Indonesia projects.