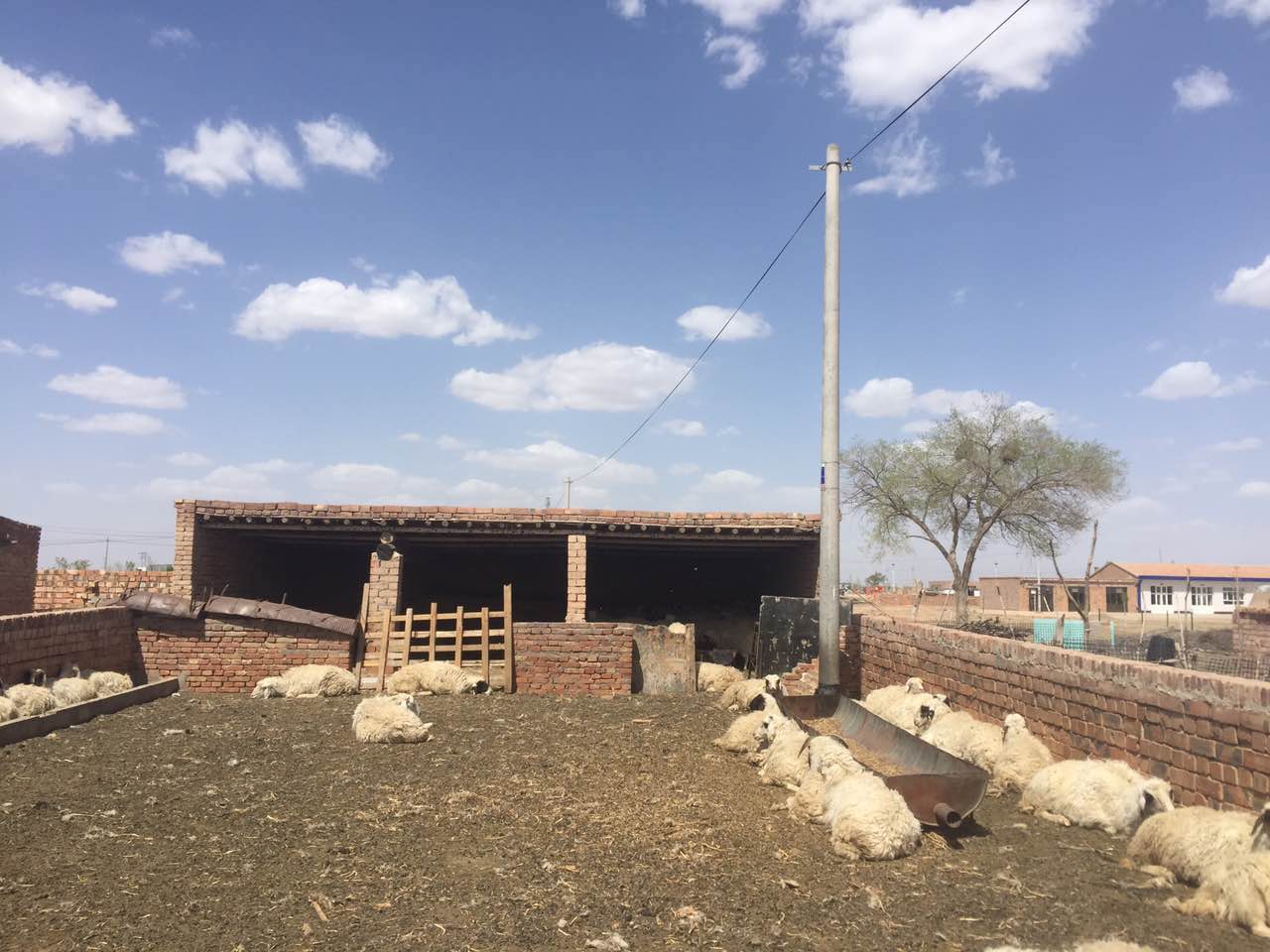 (Under the support of guaranteed fund, raising Tan Sheep becomes another important source to increase income of the villagers)
In order to actively respond to the call of the country on lifting the whole population out of poverty by 2020, after the systematic investigation of local population in 74 poor villages in YanChi, various innovation models for "PV+" poverty alleviation are summarized by CMIG, that is, combining with targeted poverty alleviation, combining with house renovation, combining with increasing employment, combining with financial service, thus enabling process effects with multiple benefits and helping YanChi County meet poverty alleviation goal in advance in 2018.
Among these models, the model of CMIG "PV+ Finance" has just taken on shape. CMIG has signed agreements with the government of Yan Chi County, and the amount of investment by both parties could reach RMB 660 million, aimed at establishing Tan Sheep guaranteed fund, supporting the development of local agriculture and animal husbandry by PPP model and leverage effect, and helping farmers carry out a series of work such as raising Tan sheep, treatment and processing and sales, so as to further increase their incomes.
Wang Shengyan, secretary of the party committee of Gaoshawo Town, Yan Chi county, stated that currently there are 887 poor households in the Town, but according to the latest work plan for poverty alleviation, Gaoshawo Town is expected to meet the goal of poverty alleviation by the end of 2016.
Wang Shengyan said that, CMIG has made great efforts in supporting the poor by "PV+" model - for instance, CMIG helped the farmer still living in the dangerous house build a new house with an area of 120 square meters and a matched cultivation area in the way of providing subsidies; with cultivation area, the farmer could raise more sheep; if the number of sheep reaches 30, a subsidy of RMB 200 per sheep would be provided to the farmer, then his income increases by RMB 6000. In addition to this, more subsidies would be provided to farmers if they plant forage grass.