About Us
Employees' Stories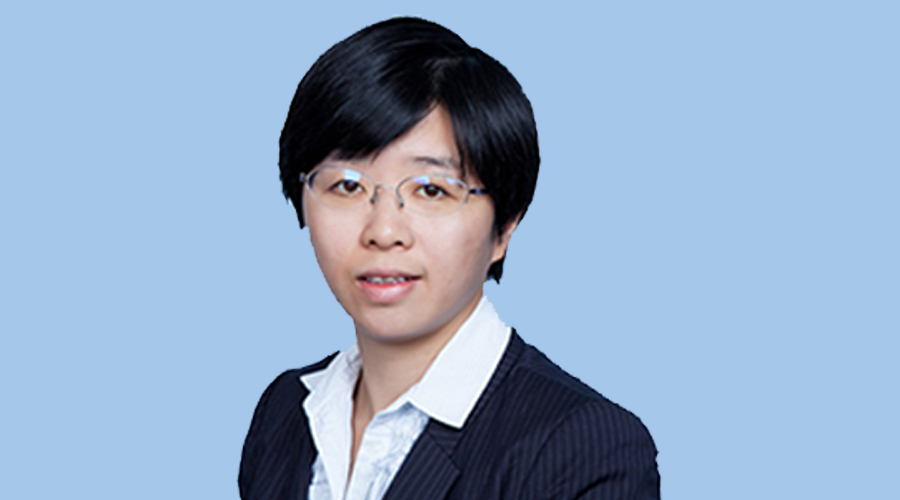 The Rules are The Rules,The Butler of the Thousands-of-billions-worth of CMIG
——JI Wenjun, Person-in-charge of CMIG Budget
My first impression of JI Wenjun is an "academician", modest, quiet and a little bit shy. You may find it hard to relate the thin shoulders of hers to the heavy burden of managing thousands-of-billions-worth of budget.
JI Wenjun joined CMIG in August, 2014, as one of the first employees recruited from outside the Group. Wenjun works as the person-in-charge in budget management for the Group. Wenjun and her team are responsible for budgeting, monitoring and coordinating of CMIG Headquarters and companies that CMIG has invested. They communicate with a number of financial professionals down the line. Wenjun also takes charge of financial analysis, financial management templates design, financial status tracking and provide reports on regular basis. She is also the Head of the team which establishes statistical statements for CMIG.
Chairman of CMIG presented during the meeting at the Jeju Island that a consistent statistical system should be established in principles of Emergencies First and Top-down Design to provide first-hand files for decision-making and daily administration of senior management. The task was then designated to Wenjun.
Although with more than 10 years of working experience in the Big Four, Wenjun started with the basic demand analysis, listening attentively to demands of all departments in information and demands of all involved units in business types. Through thorough communication with all functional departments and subsidiaries, a relatively complete and mature system of project information cards finally went online in time.
Wenjun had worked with the Big Four for over a decade in auditing, financial consulting and enterprise consulting and other accounting-related jobs. From a third-party professional to a financial management leader at CMIG, Wenjun completed her transformation from a "technician" to an "administrator". "Having transformed into company management from technical support, my job has changed, from working for customers to working for the company, from being responsible for customers statistically to reporting directly to my supervisors and coordinating between the Group and the subsidiaries. "
Wenjun's favorite concept in CMIG's philosophy is "Management is in services". "If what we are doing is merely managing the subsidiaries, we won't be going far. If we try to identify and solve problems for them, we will usually be rewarded with surprisingly good results." She said. "Many of our colleagues studied abroad or graduated from prestigious universities. I've learnt a lot in working with them."
In Wenjun's eyes, CMIG established just a year ago is a startup company. Like other startups, it started from sketch. The financial system has been jointly established by the Group and financial and accounting teams in subsidiaries. Therefore, the bond there is incomparable. Meanwhile, CMIG provides better spaces for employees' personal growth than accounting firms.
"Take me for example. My previous job was to finish independent projects one by one, through nearly unchanged working routine. Ever since I joined CMIG, during the past year and more, I participated in strategic discussions, option incentive discussions and pre-phase diligence investigations for big projects. I have made big progresses." In the mid of 2015, she assumed the responsibility of appraisement on the entire group, working with agencies to appraise the overall business of the Group and providing references for pricing in the process of increasing investment and shares.
"At CMIG, there is no such thing as a clear border for employee's job responsibilities. Supervisors give us full trust and help, encouraging us to find our own position, which offers great opportunities and possibilities for personal career paths."