Marek Belka
Former Prime Minister of Poland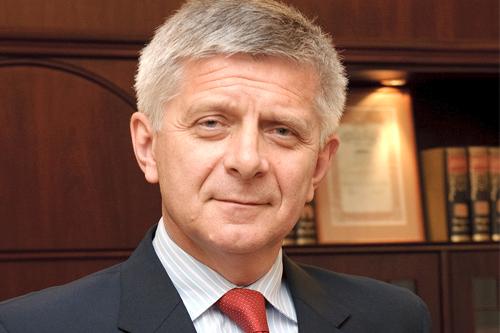 Professor Belka served as the Prime Minister of Poland from May 2004 to October 2005, and also served as Deputy Prime Minister, Minister of Finance in the government of Włodzimierz Cimoszewicz in 1997 and in the government of Leszek Miller from 2001 to 2002.
Professor Belka has also held numerous high ranking positions within the international community. From 2006 to 2009, he held office in the United Nations as Executive Secretary of Economic Commission for Europe (UNECE) in Geneva. On 10 June 2010, Professor Belka was approved by the parliament of the Republic of Poland as President of Narodowy Bank Polski and Chairman of the Monetary Policy Council.
Graduated from the University of Łódź with a Master's degree in economics in 1972, Belka continued his academic career at the Institute of Economics of his alma mater. He received his Ph. D. in 1978, and the title of Professor of Economics in 1994.

After decades of dynamic, export-driven growth, China changes its "business model" into a more sustainable, consumption-based development. For the people of China it promises better life, for the world economy - more balanced growth. One of the challenges of this strategy is how to productively invest China's immense capital resources both inside and outside the country. I wish CMIG can help fulfill this formidable task.