Dominique de Villepin
Former Prime Minister of France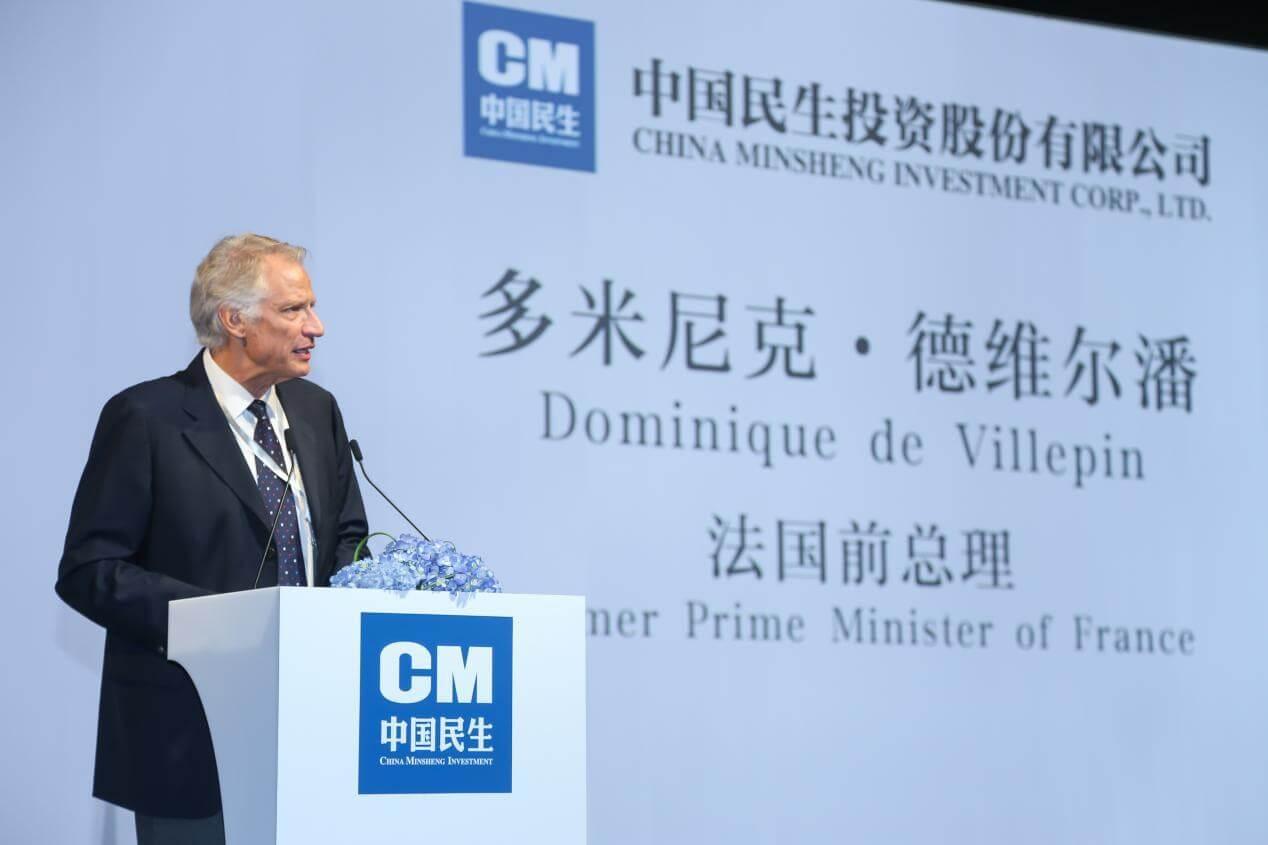 H.E. Mr. Dominique de Villepin was Prime Minister of France from 2005 to 2007. He began his career as a diplomat, where he served in the Department for African Affairs and in the Embassies of Washington and New Delhi.
From 1995 to 2002 he was Chief of Staff to the President of the Republic, before becoming Minister of Foreign Affairs from 2002 to 2004 and Minister of the Interior from 2004 to 2005, before being appointed Prime Minister by President Jacques Chirac.
H.E. Mr. de Villepin holds a B.A. in Law, and graduated from the Paris Institute of Political Sciences and the Ecole Nationale d'Administration.

CMIG's investments will play a leading role in helping more companies to invest in major projects under the "Belt and Road" initiative. In doing so, the economic development level and social stability of related countries will be boosted. With a powerful force of integration, CMIG can gather together China's most outstanding private companies and exert their synergy in major projects.
European countries are increasingly aware of Chinese companies' unprecedented global influence. Even though a number of Chinese companies have already invested in Europe, an investment group as gigantic as CMIG has an outstanding effect. This is because CMIG represents a power leading many Chinese private economies to go global and forming synergy through resource integration.This process can well demonstrate Chinese private enterprises' strength, confidence and vision in going global,and make Chinese economy more open and closer to the international standard.