Cheng Kar-Shun
Chairman and Executive Director of New World Development Co., Ltd.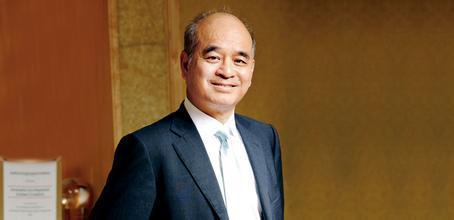 Dr. Cheng Kar-Shun is the chairman and managing director of New World China Land Limited, the chairman and executive director of NWS Holdings Limited, Chow Tai Fook Jewellery Group Limited and International Entertainment Corporation, the chairman and non-executive director of New World Department Store China Limited and Newton Resources Ltd, an independent non-executive director of HKR International Limited and Hang Seng Bank Limited, and a non-executive director of Lifestyle International Holdings Limited and SJM Holdings Limited, all of them are listed public companies in Hong Kong. Dr. Cheng is also the chairman of New World Hotels (Holdings) Limited and a director of certain subsidiaries of the Group.
Dr. Cheng is the chairman of the Advisory Council for The Better Hong Kong Foundation and a Standing Committee Member of the Twelfth Chinese People's Political Consultative Conference of The People's Republic of China. In 2001, Dr. Cheng was awarded the Gold Bauhinia Star by the Government of the Hong Kong Special Administrative Region.

I am rather confident about China's economic outlook. First of all, I believe China's opening up policy is firm and will not be changed or reversed. Second, mainland China is a large market. The economic growth rate of 6.5% to 7% is rather strong, internationally speaking. Besides, China's 1.3 billion people have increasingly better livelihood and growing consumption capability, thus exhibiting huge domestic demand potential. Third, the Chinese government has been implementing a prudent fiscal policy, thus having enough financial resources and experiences to tackle this economic challenge.