Romano Prodi
Former President of the European Commission, Former Prime Minster of Italy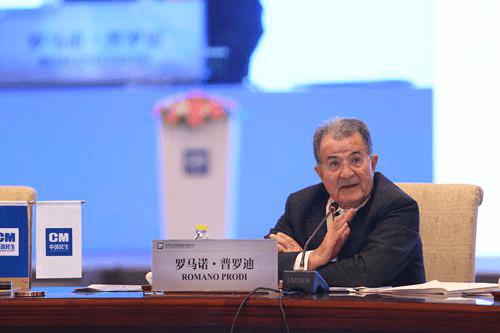 H.E.Mr. Romano Prodi is the former President of the European Commission and former Prime Minster of Italy. At present, Professor Prodi serves as the Chairman of the Foundation for Global Partnership and the Chairman of the United Nations - African Union peacekeeping senior experts group. Since March 2010, he has been a professor of China Europe International Business School.
From 1963 to 1999, Mr. Prodi served as a teaching assistant at the University of Bologna, subsequently serving as associate professor and finally as Professor. Prodi has also been a visiting professor at Harvard University and a researcher at the Stanford Research Institute. He was the President of the Institute for Industrial Reconstruction from 1982 to 1989. In 1995, Prodi was one of the founders of the The Olive Tree. He served as the Prime Minister of Italy from 1996 to 1998. From 1999 to 2004, he served as the President of the European Commission, during his tenure, he successfully pushed the euro. From 2006 to 2008, he once again served as the Prime Minister of Italy.
H.E.Mr. Prodi obtained a doctor's degree in law from Milan's Università Cattolica, and a master's degree in economics from the London School of Economics.

China now has a large number of companies. If they attempt to compete in the world market, they must go global. CMIG was founded at the very right time, given that it will become a large-scale enterprise that truly represents China in global competition. CMIG can directly utilize China's powerful private capital and bring it to the new era. This is completely a sound response to the Chinese government's "Belt and Road" development strategy.
The Global Advisory Council shoulders critical tasks. We should express our insights in the most open, free and constructive manner. We should cooperate with each other to engage in the globalization of Chinese companies.